Del 17 al 20 de maig de 2022 hem tengut al nostre centre la darrera mobilitat del projecte Erasmus " Together to get There" en el qual hem participat juntament amb mestres d'altres països: Croàcia, Finlàndia, Grècia, Itàlia i Xipre. Va ser una setmana intensa, plena de tot tipus d'activitats on l'objectiu principal era l'intercanvi de bones pràctiques per a la cura i el respecte del medi ambient i sobretot el poder aprendre dels altres i amb els altres. Us deixam un resum de les principals activitats realitzades.
PRESENTACIÓ DE LA NOSTRA ESCOLA.
BANY DE BOSC, dirigit per mestra Maria Francesca Flaquer
TEAM TEACHING, INTERCANVI DE BONES PRÀCTIQUES
VISITA A DIFERENTS LLOCS D'INTERÈS DE MANACOR
Museu d'Història de Manacor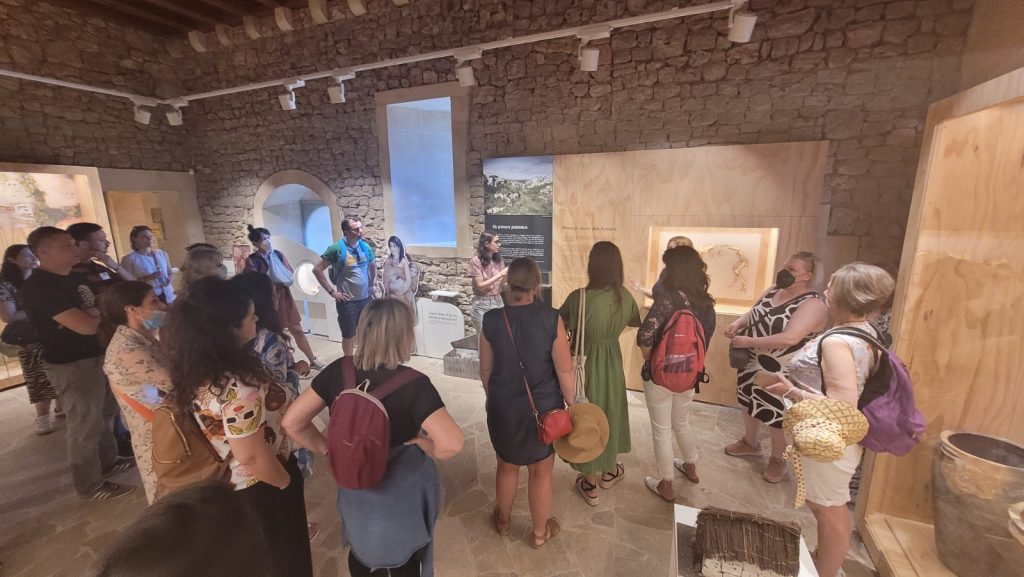 Ajuntament de Manacor
Visita guiada a Manacor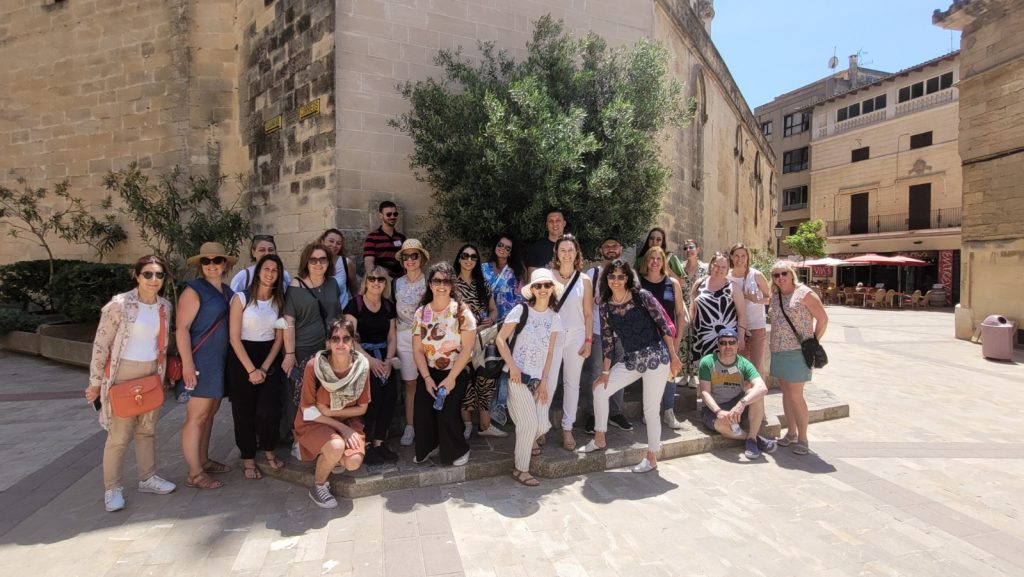 VISITA CULTURAL PER PALMA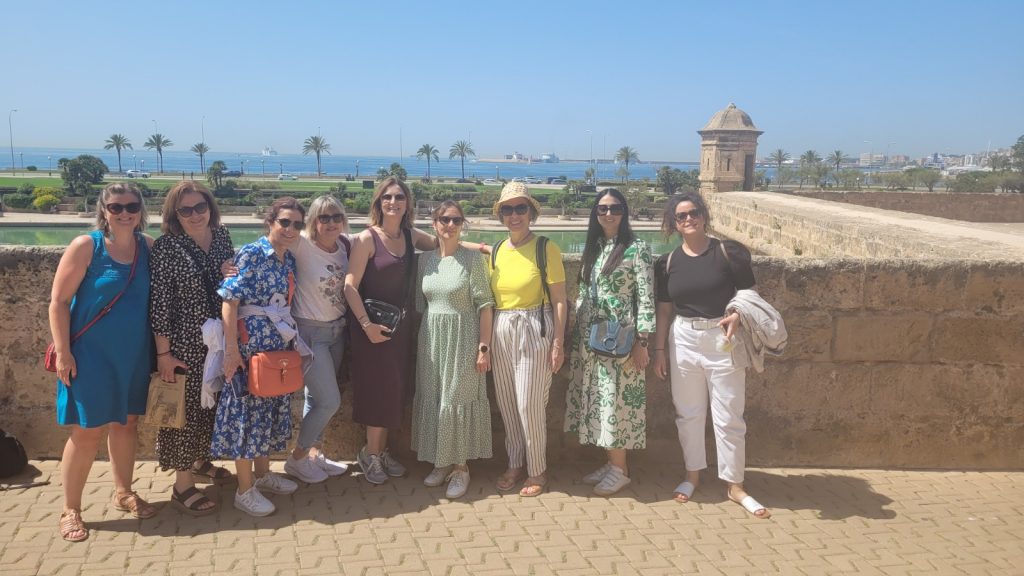 ENTREGA DELS CERTIFICATS D'ASSISTÈNCIA
Cerimònia de despedida.
ENGLISH TRANSLATION. 
From the 17th to the 20th of May 2022, we had the last mobility of the Erasmus project "Together to get There" in which CEIP Mestre Garau school participated with teachers from other countries: Croatia, Finland, Greece, Italy and Cyprus. It was an intense week, full of all kind of activities where the main goals were the exchange of good practices for the care and respect for the environment and the ability to learn from others and with others. Here you have a summary of the main activities carried out. 
Presentation of our school.
FOREST BATH, directed by Maria Francesca Flaquer, previous teacher in our school.
Team teaching, exchange of good practices. 
Visit to the different places of interest of Manacor. 
Manacor History Museum
Manacor City Council
Guided tour of Manacor
Cultural visit around Palma. 
Certificates of attendance. 
Farewell ceremony